GROWTH WITH A HIGHER PURPOSE
DREAMWORX IS FOCUSED ON CURATING CRAFT GROWN CANNABIS FROM RARE AND HIGHLY SOUGHT AFTER GENETICS THAT APPEAL TO THE DISCERNING TASTES OF CANNABIS ENTHUSIASTS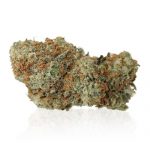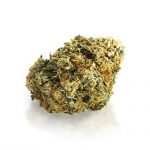 Our indoor cultivation facility is fully automated. We use custom blended organic based inputs in soilless media to produce the highest quality cannabis possible.
We breed our own genetics and are always pheno hunting for the newest terpene/cannabinoid profile for the best medicine for different patient needs.
From our custom exclusive genetics to our cultivation recipe, you will see, smell
and taste the difference in our flowers from day one. We have people in our cultivation department that have been working in cannabis cultivation, cannabis breeding, and manufacturing nutrients for years to bring only the best for our crops. Our outdoor and greenhouse cultivation are in our very own custom blended
soil for maximum cultivar expression.
WE WILL HAVE A PERPETUAL HARVEST SYSTEM SET UP AND WILL KEEP CONSISTENT FLOW OF FLOWERS FOR OUR BUD ROOM. HAND WATERING AND HAND TRIMMING WILL BE ANOTHER REASON WHY OUR FLOWERS WILL BE A STEP AHEAD OF THE REST. WE FOCUS ON MAKING SURE EVERY PLANT, EVERY GENETIC, AND EVERY CROP GET WHAT THEY NEED FROM THEIR START AS A CLONE THROUGH THE VEG ROOM AND INTO THE FLOWER CHAMBERS BEFORE WE HARVEST. PRIOR TO HARVEST, PLANTS ARE FLUSHED FOR TWO WEEKS WITH PURE, CLEAN WATER.  THEN, AFTER SLOW-DRYING FOR TWO MORE WEEKS, EACH BATCH OF OUR FLOWERS ARE DRY TRIMMED BY HAND AND CAREFULLY CURED. THE GROW TEAM AT DREMWORX LOVE TO GROW AND THAT SHOWS WITH OUR FACILITY, RECIPE, SYSTEM, GENETICS, AND PRODUCTS.
To be the best cultivars, you must find the best cultivators. DreamWoRx has set the standard for high end Cannabis, and has applied this experience by rigorously evaluating each cultivator on their ability to select genetics, grow with care, slow dry, meticulously trim and cure their cannabis. Each batch lot released under DreamWoRx has a stamp of approval.  Stay tuned for the next drop – you will not want to miss it.
It has been a real incredible experience for me. The benefits of the CBD was the best thing that could have happened in my life. Thanks for making my life easier during my treatment!
FDA Disclaimer – The Statements Made Regarding These Products Have Not Been Evaluated By The Food And Drug Administration. The Efficacy Of These Products And The Testimonials Made Have Not Been Confirmed By FDA- Approved Research. These Products Are Not Intended To Diagnose, Treat, Cure Or Prevent Any Disease. All Information Presented Here Is Not Meant As A Substitute For Or Alternative To Information From Health Care Practitioners. Please Consult Your Healthcare Professional About Potential Interactions Or Other Possible Complications Before Using Any Product. The Federal Food, Drug, And Cosmetic Act Requires This Notice.