In this article, you'll learn how to make cannabis salve recipes when using CBD infused oil. But before proceeding, let's not forget that cannabis salve is very much advantageous (benefits mentioned below) and let you use it in different ways, including reducing skin issues, inflammation as well as pain.
Definition of Cannabis Salve
Without a shadow of a doubt, there is a lot of buzz about cannabis products in the United States not only in the beauty industry but in a medical community as well. And there is an excellent reason for it. But what cannabis actually is?
A salve can be defined as a cream, gel, or lotion – normally used as a preventive measure to facilitate the healing of wounds. It's therapeutically used, meaning that one can directly apply salve on his/her skin.
It's made from a handsome number of ingredients that nourish your skin, moisturize it and protect against additional damages.
A salve made from a number of nutritional compounds and cannabis flowers is, undoubtedly, a cannabis salve. You can use it in several applications such as abrasion, insect bites, to get relief from pain and to alleviate mild burns. Creams, oils, and lotions are marks of salve. However, all these products are incredibly similar.
Besides, when it comes to CBD, it's a compound that you can find in cannabis. However, all cannabis compounds are believed to work synergistically. Hence, the use of a single isolated compound doesn't have the same effects as a product created with the entire cannabis flowers.
Read More: How to Make CBD Tinctures at Home
Cannabis Salve Recipe
Making slow cooker cannabis salve recipes or using any other method is now not a hassle. The market nowadays is loaded with a wide range of topical cannabis products to choose from. Moreover, cannabis products are available with a number of strengths. Hence, it creates a need for a small test to see which product suits your needs.
It's important to go through the manufacturer deeply before you choose to grab any cannabis product. Look where the products come from and check ingredients used in it.
Don't forget to look at the reviews as well – shared by other customers. Furthermore, quite a few people prefer producing cannabis products in their own homes. It's because this helps them to control not only the cannabis flowers but also other ingredients.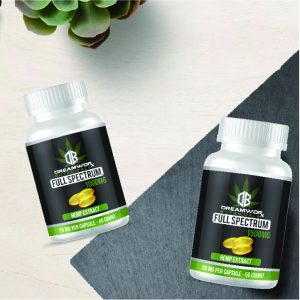 Recipe Using Infused Oil
Although you'll have the option of choosing cannabis salve marijuana recipes, but this recipe is completely based on floral cannabis-infused oil. It's very much to prepare at your own home if you have easy access to CBD hemp flowers and raw cannabis flowers. Moreover, it enables you to choose which botanical products to infuse.
Recipe Using CBD Concentrate
Obviously, it's not always possible for everyone to have access to raw cannabis flowers with ease. Therefore, we've come up with another option – CBD Concentrate. It's completely legal in the United States, and you can buy it online in different states, including Oklahoma.
CBD Concentrate is quite like Concentrated CBD oil. A small syringe contains 500mg activated CBD in a little 1ML volume. It makes it possible to create a stronger salve without having to use an extra amount of oil.
How to Make Homemade Cannabis Salve Recipe?
Producing medical cannabis salve recipes is way different and full of hassles. However, only a few ingredients are needed when it comes to homemade cannabis salve recipe.
Ingredients You Need
CBD Concentrate – 1ML (Optional)
Floral Cannabis-infused Oil – 8 Teaspoons
Organic Cacao Butter – 2 Teaspoons
Organic Beeswax – 2 Teaspoons
Process
First of all, get a double-boiler and put it on medium heat. Add now mixer of cacao butter and beeswax and wait until it melts. After that, add cannabis-infused oil and wait until it's mixed very well.
If you're using an optional 1ML CBD concentrate, add it then into the mixer and stir it very well. Now put off the double-boiler from the heat and pour this liquid in a small glass jar carefully.
The Usage of Cannabis Salve
Perfect for Skin Problems
Only in the United States, approx. millions of people are suffering from skin disorders such as psoriasis and eczema. Unfortunately, reasons aren't yet known – but according to some well-known physicians, it's a reaction of our immune system. So, cannabis is likely to help to improve our immune system and defend our body against illness. It also prevents unwanted immune responses in autoimmune disorders.
Joints inflammation is the major reason behind arthritis, which leads to pain in every joint of the body. It also causes sorrow, stiffness, and swelling. Most people with 65 years of age are likely to experience this problem, which may limit the movement. Consequently, it becomes hard for them to do things like before. Topical cannabis, according to the studies, can help ease these symptoms.
Perfect for Different Injuries
Different minor injuries such as insect bite, abrasions, burning, and scrapes are, indeed, unpleasant yet inevitable. Although stinging or itchiness or these injuries aren't dangerous for your life but you should not avoid them as well. The wound healing effects of cannabis are now being studied, which indicates that cannabis salve can be used to get relief from discomfort.
Benefits of Cannabis Salve
There are many health benefits of cannabis salves. For many, the cannabis plant has been widely used, and modern cannabis proponents have many facts to complement it.
These salves are an excellent solution to harsh chemical or medication products that may have adverse effects. Additionally, cannabis is quite mild and can even be used to control pets' health problems.
Cannabis salves offer super-fast relief from inflammation, soreness, and pain. While cannabis often is thought of as an intoxicating medicine, these salves don't have psychoactive effects. Thus, it won't get you high.
Conversely, a number of compounds present in cannabis called cannabinoids interfere with the endocannabinoid system of your body and reduce the signals that cause pain. Moreover, certain cannabinoids are fairly strong anti-inflammatory drugs that can reduce swelling.
Kevin Van Vreckem
COO – Chief Operating Officer
Direct: (561) 654-0485