Are you an Oklahoma patient ready to get started?
It's quick & easy online.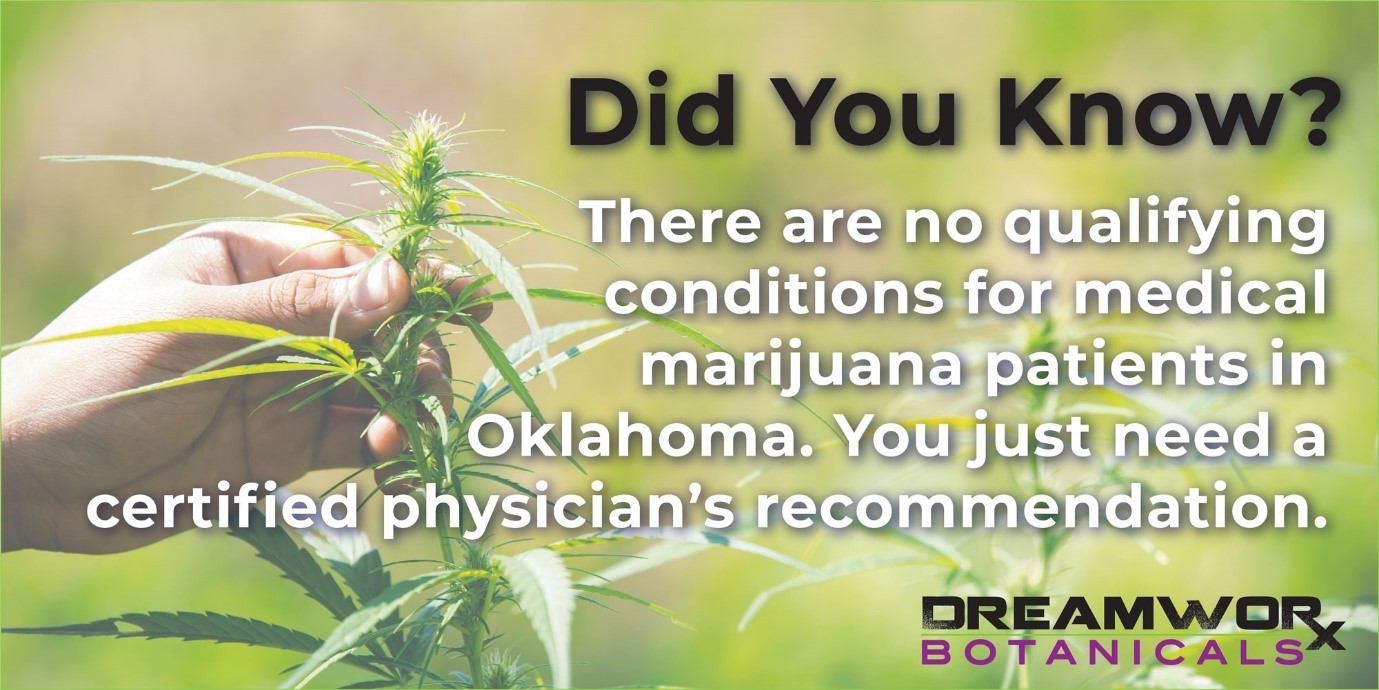 Do I qualify for medical cannabis?
A patient who is eligible for Oklahoma's medical marijuana program must be 18 years old, with valid proof of Oklahoma residency, valid proof of identity, a full-face color digital photo, and a licensed physician recommendation form. This form must be dated within 30 months of a patient applying to the state program. Any patient under 18 must have a caregiver who submits an application to the state registering themselves to purchase marijuana products for the patient.