DreamWoRx is a top rated CBD vendor for CBD Companies Fort Smith Arkansas. In the ever growing CBD market it is important to know what to look for when purchasing CBD. Similarly, one of the biggest ways to tell if a company is mostly reputable is whether they have third party testing or not. Why is testing important? When a company sends their product to be tested, the tests that are run look for all kinds of toxins.  Such as heavy metals, pesticides, fungicides, etc.
Lab reports can also verify how much CBD and THC are in the product, this is important to ensure that the products are below the federal limit of 0.3% THC. The more reputable companies should be more than willing to share COA's or Certificates of Analysis with all potential consumers As a result, this is a good warning sign if they do not share this info.
Is CBD legal?
In the United States the Farm Bill 2018 was passed that regulated and defined hemp, which is described as plants containing 0.3% THC or less. The bill also mentioned CBD containing less than 0.3% being federally legal in all 50 states. While CBD may be federally legal, states have made their own legislation and regulations over cannabis and CBD, please check your respective states laws over CBD for more info. In Arkansas you can purchase CBD with less than 0.3% THC content without a doctors prescription or medical marijuana card. The legality varies all across the world and countries all have their own views on cannabinoids and cannabis.
CBD products Fort Smith, Arkansas
CBD products can take many forms, from tinctures taken sublingually to lotions applied to the skin. At DreamWoRx Botanicals we offer a range of tinctures, as well as gummies, and gel capsules. We offer these top of the line products at a very competitive price and deliver to states where CBD is legal.
The most common method of taking CBD is to take it under the tongue (sublingually). Holding it there for twenty to thirty seconds, then swallowing. It is said by some that it is best to not consume anything for 15 minutes after taking CBD sublingually. If you are wanting to try CBD for the first time or looking to add it to your store's product lineup, consider visiting DreamWoRx Botanicals' online CBD store.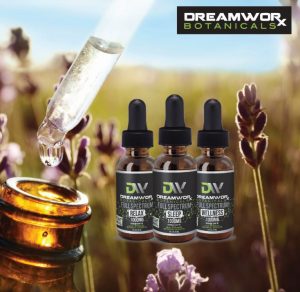 Contact DreamWoRx Botanicals – CBD Fort Smith – Van Buren Arkansas
But, to further guarantee the best possible quality, DreamWoRx has third party labs test the products for a certificate of analysis. Meanwhile if you want to get the best deal on CBD Companies Fort Smith Arkansas, DreamWoRx is #1. But, you will be able to benefit from great prices to superior quality products, and continued support too. Get in touch with DreamWoRx Botanicals today!
DreamWoRx is a top rated CBD vendor for CBD Companies Fort Smith Arkansas.
Moreover, Do you want to learn more about CBD Oil Bulk Fort Smith or CBD business Fort Smith?
Error: Contact form not found.