It is interesting how CBD products have rapidly taken over the market. All thanks to the 2018 farm bill passed by the United States congress which decriminalized the production and sale of industrial hemp and took the products off the list from Schedule I Controlled Subject. Here is a quick buying guide to help you with CBD Products Tulsa.
CBD Products Tulsa – Quick Guide
Look for products that are made by the companies that are in the states that have legalized medical and recreational use of cannabis. If you live in a "CBD only" state then choose CBD products Tulsa.
Choose full-spectrum CBD hemp Tulsa. Do not use distillate, isolate, or the products that are labeled as no THC or pure CBD. The full spectrum means that it will have numerous cannabis compounds including a small amount of THC. If it is illegal to have THC completely in your state, then opt for something called the broad spectrum CBD hemp Tulsa that includes other cannabis components but not the THC.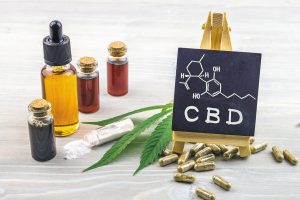 Make sure that the CBD products Tulsa you buy have appropriate labels indicating the amount of THC and CBD per serving. It should not just have the total cannabinoid content per bottle but per serving.
Genuine CBD companies Tulsa do not make any explicit health claims about the CBD. This is not approved by the FDA, and genuine companies strictly follow the rules.
When looking for CBD wholesale Tulsa only goes for the CBD rich products that are derived from high resin cannabis that are sustainably grown by keeping certified regenerative organic standards in mind.
When looking for wholesale CBD Tulsa, make sure to contact the company directly if you have any doubts about the product or deliveries.
Buy From a Well-reputed Company Only
There is a paradigm shift towards making the best out of technology in the CBD industry. Therefore, make sure that the company you purchase the products from adheres to strict standards and has a good reputation in the market. This will help you get the best experience out of the CBD products Tulsa.
Please Follow Us:
Instagram: https://www.instagram.com/dreamworxbotanicals/
YouTube: https://www.youtube.com/channel/UC7P3IIkxEGCrXspwRlvXt8g/videos
Linkedin: https://www.linkedin.com/company/dreamworx-botanicals/
You want to learn more about the best White and Private Label CBD Poteau Oklahoma DreamWoRx Botanicals?
Would you like to schedule a meeting with us? Schedule Here! https://calendly.com/supremekevin
Kevin Van Vreckem
COO – Chief Operating Officer
Direct: (561) 654-0485
www.supremekalmcbd.com – Use Coupon KEVIN20 for 20% OFF!