CBD Oil Manufacturing Fort Worth
While there are many places across America that sell CBD Oil there are not as many that create the oil. Thus there are many in the Texas area looking for CBD Oil Manufacturing Fort Worth. As there are many looking to get into the CBD market. Though for many it raises the question How Is CBD Oil Made?
How Is CBD Oil Made
CBD oil is an extract, however it is not water soluble and must be mixed with something so it may be put to use in different kinds of products. The most common method of creating CBD oil for the products is using MCT oil. As it has plenty of fatty acids for the cannabinoids to bind to.
With this in mind CBD oil is generally made by extracting hemp plants using one of many methods and mixing this extract with MCT oil. Then using this mixture to create lotions, edibles, and even capsules.
While many think it to be a complicated process creating CBD oil is fairly straightforward. However, creating quality CBD oil is another story. When it comes to quality CBD oil the first and most important step is where you plant you hemp.
As such creating high quality hemp as well as CBD oil is not as common as many would think. As most think it to be not as profitable as just planting hemp wherever. Though doing this comes with dangers as hemp is a soil cleaner and will absorb toxins and metals in the ground it is planted.
CBD Oil Manufacturing Fort Worth and How Is CBD Oil Made
If you are in the Fort Worth area and looking for a company who creates the best CBD oil. Look no further as DreamWoRx Botanicals is here for that. Cannabis is our passion and we strive to be the best in the market.
Starting out with how our plants are grown we make sure every little detail is not overlooked. We also back all of our products with third part tested COAs as to prove just how pure our products are!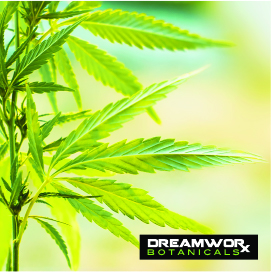 Contact DreamWoRx Botanicals – Servicing Oklahoma City – Poteau – Tulsa Oklahoma – Fort Worth – Dallas Texas
In addition, to further guarantee the best possible quality, DreamWoRx has third party labs test the products for a certificate of analysis. Meanwhile, if you want to get the best deal on CBD Oil Manufacturing Fort Worth Texas, DreamWoRx is #1. But, you will be able to benefit from great prices to superior quality products, and continued support too. Get in touch with DreamWoRx Botanicals today!
DreamWoRx is a top rated CBD vendor for CBD Oil Manufacturing Fort Worth Texas. Hopefully we have educated you on How Is CBD Oil Made?
Meanwhile, do you want to learn more about CBD for Pain Oklahoma City, CBD for Sleep Oklahoma City or cbd hemp experts Oklahoma City?
Check out this amazing hemp magazine online for educational pieces about our Hemp and CBD industry.
Error: Contact form not found.