CBD Store Fort Worth
Many people are looking for stores to get their CBD from. As CBD has become a natural part of many people's lives. Thus many are looking for CBD Store Fort Worth. As even though many places carry CBD there are few dedicated to carrying quality CBD. Which also has many asking What Makes Quality CBD?
What Makes Quality CBD
When creating CBD products the very beginning is one of the most important parts. As planting and growing your hemp in quality soil is important. Hemp is a natural soil cleaner and planting and growing it in toxic filled or metal filled soil will cause it to absorb those chemicals and metals.
Thus it is important to make sure that you plant your hemp in quality soil as to avoid polluting your product. The next step is avoiding mold developing on the plants. Throughout the life of the plant it is important to avoid allowing mold to develop on the plant. As the spores can carry on to the final product causing many problems.
There are few places who can grow quality hemp as to create the best possible CBD products. As growing the best hemp is more expensive than many are willing to spend. However that does not mean that there are no companies who are willing to do this. At DreamWoRx Botanicals is one of these companies.
CBD Store Fort Worth and What Makes Quality CBD
For the best CBD and cannabis products on the market DreamWoRx has done its best to create these products. Through hours of dedication a week as well as endless time spent finding out how to create the best CBD. Our dedication to cannabis is clear, and we are incredibly happy to be in a position to serve those we do!
If you are in the Fort Worth area looking for quality COA backed products. Consider DreamWoRx as we offer not only products for customers but we also offer an incredible wholesale program for businesses. With a competitive wholesale program like ours, business and customer alike are able to always know they are getting the best deal on our products.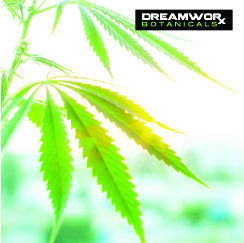 Contact DreamWoRx Botanicals – Servicing Oklahoma City – Poteau – Tulsa Oklahoma – Fort Worth – Dallas Texas
In addition, to further guarantee the best possible quality, DreamWoRx has third party labs test the products for a certificate of analysis. Meanwhile, if you want to get the best deal on CBD Store Fort Worth Texas, DreamWoRx is #1. But, you will be able to benefit from great prices to superior quality products, and continued support too. Get in touch with DreamWoRx Botanicals today!
DreamWoRx is a top rated CBD vendor for CBD Store Fort Worth Texas. Hopefully we have educated you on What Makes Quality CBD?
Meanwhile, do you want to learn more about CBD for Pain Oklahoma City, CBD for Sleep Oklahoma City or cbd hemp experts Oklahoma City?
Check out this amazing hemp magazine online for educational pieces about our Hemp and CBD industry.
[contact-form-7 404 "Not Found"]